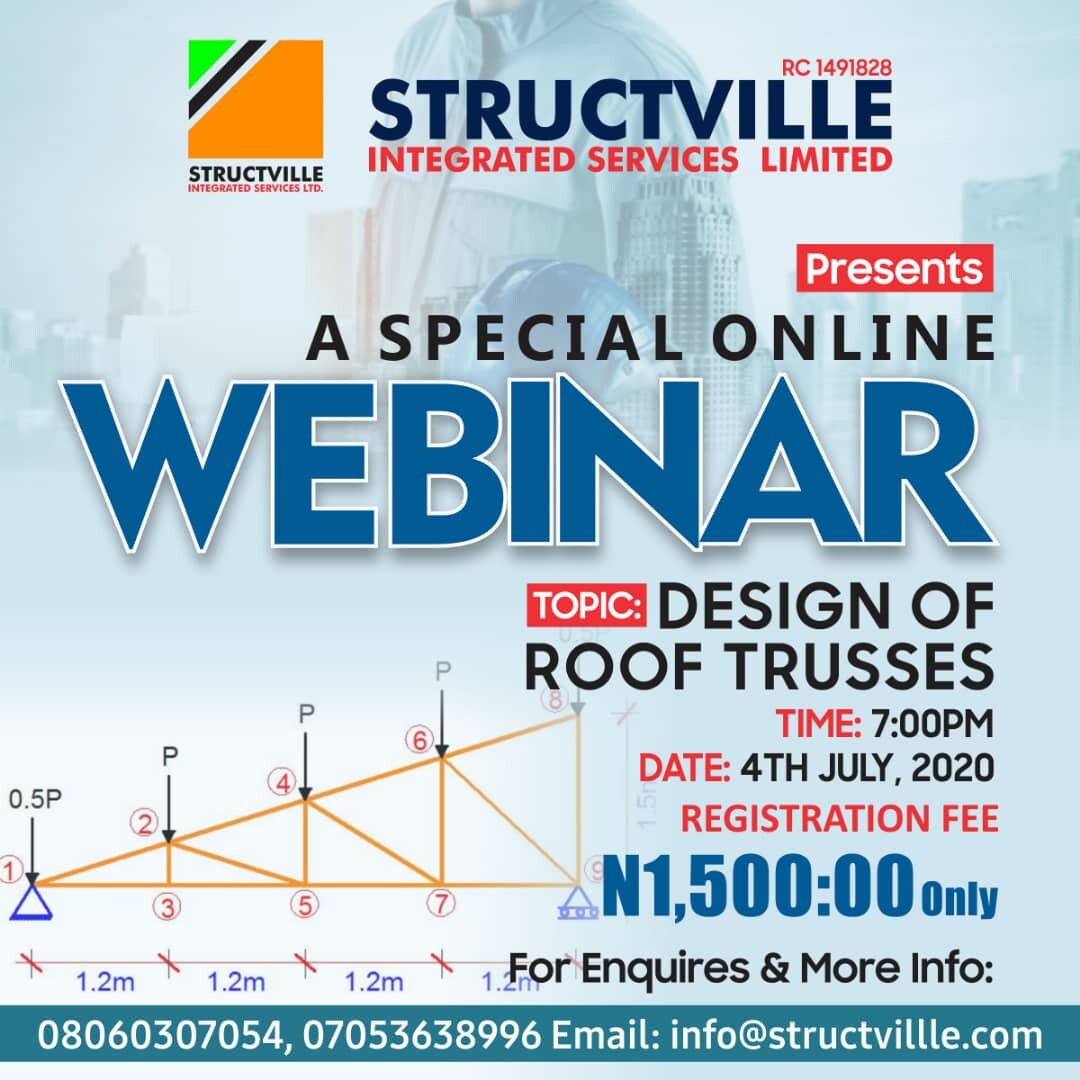 In our core commitment to provide a flexible platform for learning, improvement, and disseminating civil engineering knowledge, we are delighted to announce that we will be holding our webinar for the month of July, 2020. Details are as follows;
Theme: Structural Design of Roof Trusses
Date: Saturday, 4th July, 2020
Time: 7:00 pm (WAT)
Platform: Zoom
Fee: NGN 1,500 only ($5.00 USD)
Features:
Introduction to structural behaviour of trusses
Types of trusses
Analysis of trusses
Design of Steel trusses
Interactive question and answer sessions
Detailing of trusses and connections
To book a space for this webinar, click HERE.

For more information, contact:
WhatsApp: +2347053638996
E-mail: info@structville.com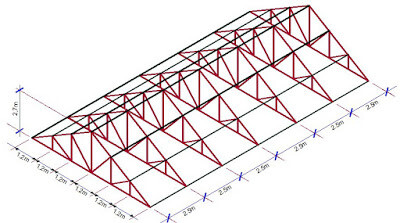 Over a time of about 4 years, www.structville.com has published over 200 free unique articles on different topics in civil engineering, and continues to get better. We sincerely appreciate the patronage and support we have received over the years, as more and more people all over the world continue to benefit from the services we offer. We look forward to an exciting future together in the civil engineering community. God bless us all.