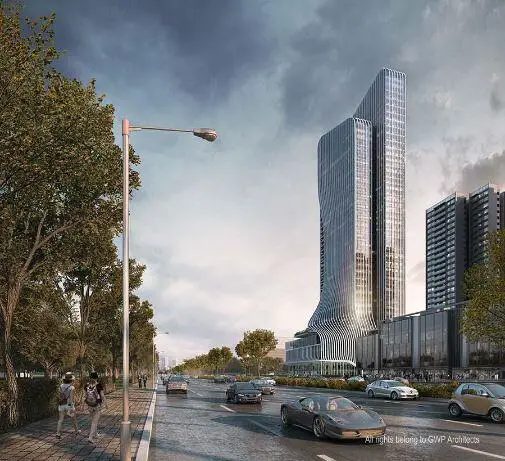 The design for the Fensheng 101 Skyscraper has been unveiled by GWP Architects. The project has a total construction area of approximately 81,000 square meters and a height of 200 meters. Located next to Lixin Avenue in Zengcheng, Guangzhou the building has been imagined to be a mixed development comprising of hotels, offices, apartments, and commercial stores. The north side overlooks Nanxiang Mountain and the south side overlooks Guangzhou Pearl River New City.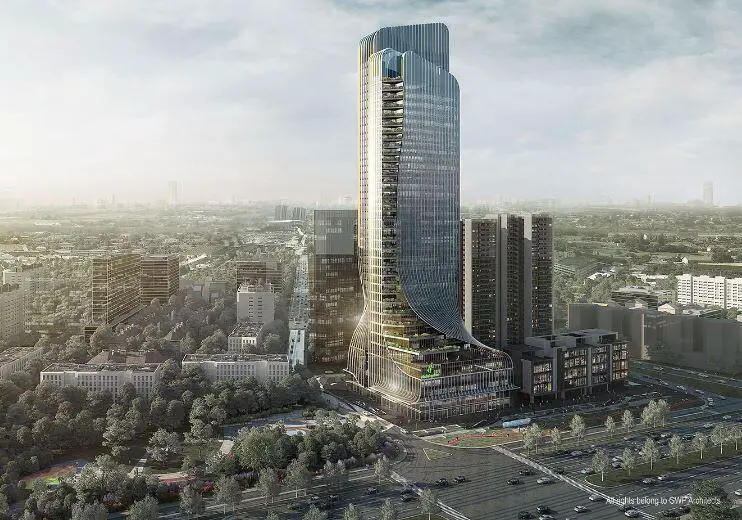 The architectural concept of the building has been inspired by the image of sailing. The shape is generated with the core of the building as the axis, divided into two parts from north to south. Down the trend, it lightly fell on the podium to form a canopy space, cleverly integrated the podium and the tower of the building, and dotted the city's skyline in a natural and organic form. With a shape demonstrating stability and wind resistance, the curved façade and roof also save the whole building a great deal of structural cost compared to the traditional tower structure.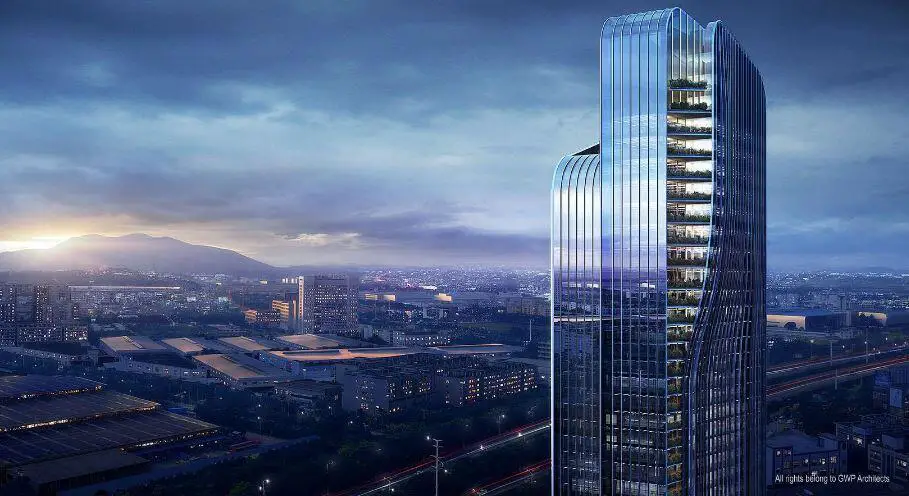 "The building introduces the concept of riding with the wind and sailing. Integrating form, space experience, ventilation, and lighting to create a unique architectural aesthetic. It aims to bring locals the joy of space perception and spiritual inspiration, as well as a sense of belonging to the place they live and work," said Zhang Guowei, Chief Architect of FengSheng 101, GWP Partner.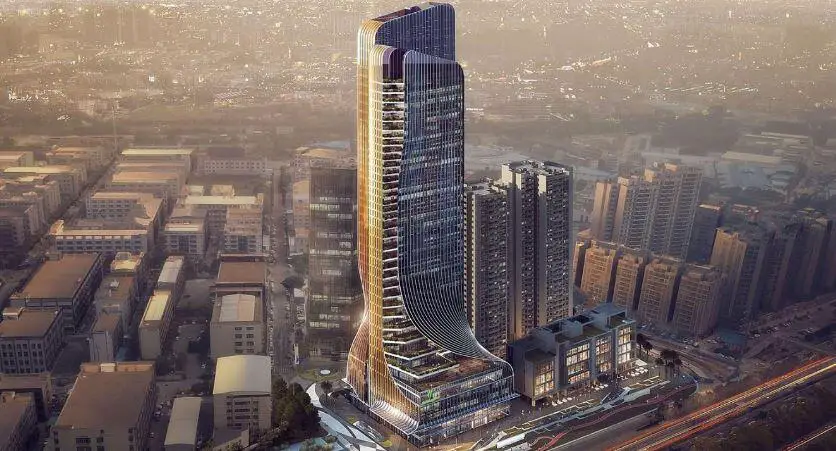 Structural Concept
The structural design of the building has been fully integrated with its elegant form, and was designed by RBS Architectural Engineering Design Associates. The building has two supporting blocks and a central core. With a precise control of the aspect ratio of the building and the core, the structural stability and wind resistance is enhanced. The curved facade and roof not only effectively reduces the wind load of the high-rise, but also saves the whole building a great deal of structure cost through improved aerodynamics.
Building Facts
Official Name – Fengsheng 101
Name of Complex – Fengsheng 101
Structure Type – Building
Status – Under Construction
Country – China
City – Guangzhou
Street Address & Map – Lixin Highway, Zengcheng
Building Function – hotel / office
Construction – Start 2019
Completion – 2022
Architect Design – GWP Architects
Architect of Record – Mobozhi Architecture Design Inc.
Structural Engineer Design – RBS Architectural Engineering Design Associates
Project Manager – Guangzhou Wangtat Project Management & Consultant Co. Ltd.
Main Contractor – China Construction Second Engineering Bureau Ltd.

Other Consultants
• Civil AECOM
• Marketing InterContinental Hotels Group
Disclaimer: All images here are copyright properties of GWP Architects