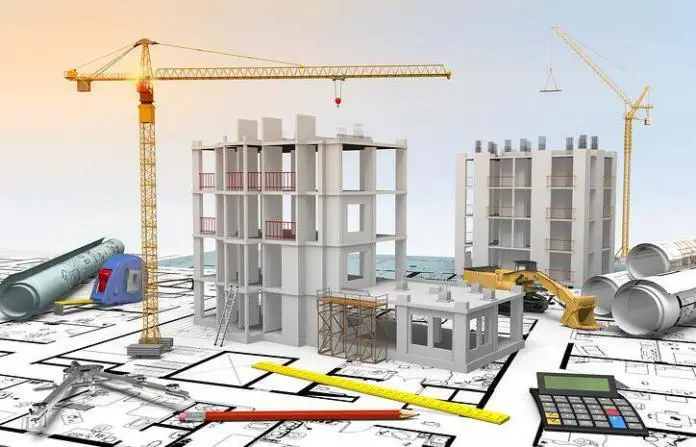 The construction industry in Nigeria remains a very promising area for the present and for the future. Infrastructure and housing deficit in Nigeria has inspired government support, and public-private partnership (PPP) investments in construction, towards improving the standard of living for the masses. Civil engineering consultants are at the forefront of providing designs, consultancy, and supervision for most civil engineering projects in Nigeria. Consultancy firms are legally required to be registered with COREN in order to practice Engineering in Nigeria. Companies can also belong to the Association of Consulting Engineers in Nigeria (ACEN). This post will give the list of some of the top civil engineering consulting firms in Nigeria.
Read Also…
Problems of civil engineering consultancy in Nigeria
While there are many civil engineering consulting firms in Nigeria, here are some of the top consulting firms.
Ove Arup started civil engineering practice in London in the 1946, and today, is one of the leading civil engineering consultancy firms in the world with offices in over 34 countries including Nigeria. Arup has been operating in Nigeria for over 60 years and has delivered numerous projects across the country.
Address:  26, McCarthy Street, Onikan, PO Box 2088, Lagos
Telephone: +234 (0) 1 462 2580-4
E-mail: lagos@arup.com
Sanni Ojo and Partners is one of the leading consultancy and project management firms in Nigeria who started operation in the year 1991. They offer consultancy in civil engineering, buildings, an oil and gas services. Sanni Ojo and partners have delivered numerous projects in Nigeria, and they are members of Council for Tall Building and Urban Habitats (CTBUH).
Address: 1 George Alade Lane, Off Fola Agoro Street, Abule Ijesha, Shomolu Lagos
Telephone: 01-7928849
Website/URL Address: http://www.sop-consulting.com
Etteh Aro and partners was established in the year 1970 by two founding partners, and have delivered over 1000 projects across Nigeria. The firm has recorded success in the design of major highways, bridges, fluid retaining structures, stadia, multi-storey buildings, environmental engineering fields, offshore infrastructures and so on.
Address: 35, Oshuntokun Avenue, Bodija Ibadan, Ibadan
Telephone: 09-5231845
Website/URL Address: http://www.etteharo.com/
Nexant Consulting Limited is an ISO 9001:2015 certified consulting firm with extensive expertise and experience in railway engineering works (tracks, signalling, telecoms, power & electrification), major civil engineering projects (stations, depots, highways, bridges, buildings, etc.), structural engineering works, as well as asset management. They have over 30 years experience across the globe.
Address: CITY HALL, 2nd Floor, West Wing, Catholic Mission Street, Lagos Island, Lagos State
Telephone: 01-2956505
E-mail: info@nexantconsult.com
Website: https://nexantconsult.com/
(5) PinConsult Associates Limited
PinConsults was established in the year 1985 to provide highly competent professional consultancy services in the fields of civil engineering, structural engineering and building management. They have delivered numerous projects across Nigeria.
Address: 27/29 King George V Way Onikan, Lagos
Telephone: 01-271-6259
Website: http://pinconsultnigeria.com
Aurecon is an engineering, design and advisory company with a global presence. The Aurecon brand was created in 2009, through a merger of Connell Wagner with two African based businesses.  In October 2019, faced with changing conditions in Africa, where global models are no longer considered an advantage, Aurecon decided to demerge its African business, which is in the process of developing its own brand and identity. This process is expected to be completed in 2020.
Address: 5, Admiralty Street, Waterside, Off Admiralty way, Lekki Phase 1 Lagos State
Telephone: +234 7069 527 330
E-mail: nigeria@aurecongroup.com
Website: https://www.aurecongroup.com/
IAA Associates Limited is an independent organization providing consultancy and advisory services in the fields of structural and civil engineering. IAA Associates has well qualified engineers and technicians who have considerable expertise in both traditional and high-tech engineering. They delivered the popular Nestoil towers building.
Address: LAPLACE HOUSE Block III, Plot 3 Oniru Estate Off Ligali Ayorinde Street Victoria Island Annex, Lagos
Telephone: (+234) 1-7731029
E-mail: info@iaaassociates.com
Website: http://www.iaaassociates.com/
AEC provides complete consulting services from the initial investigation stages, through feasibility studies, inventory, condition survey, outline planning, production of detailed designs, preparation of contract documents, evaluation of tenders to construction supervision with successful completion of design and supervision for various types of projects. The firm has worked for Government, State and International organisations. They are the consultants for the proposed 4th Mainland Bridge project in Lagos.
Address: 18, Town Planning Way, Ilupeju, P.O. Box 6925, Shomolu, Lagos, Nigeria.
Telephone: +234 909 388 7975
E-mail: info@aec.org.ng
Website: https://aec-group.org/
With over 25 years of experience in the Nigerian and African environment, CCP offers professional Architectural Design, Engineering, Project Management and quantity Surveying Consultancy Services. They have executed projects of excellent value and professional acclaim in most major cities of Nigeria – from private residences to shopping malls; from multi-storey residential blocks to 500 unit housing estates – cutting across the Residential, Commercial, Institutional, Hospitality and Industrial sectors.
Address: CCP Place, Plot 17, Block 25, Chief Abiodun Yesufu Way Oniru, Victoria Island, Lagos, Nigeria
Telephone: +234- 9038001564
E-mail: info@consultantscollaborative.com
Website: https://www.consultantscollaborative.com/
UF-A is a contemporary and innovative engineering firm with vast experience in civil/structural engineering within and outside Nigeria. UF-A have undertaken numerous projects of all sizes and levels of complexity including commercial, leisure, educational and worship center projects.
Address: S242 Ganiyu Crescent, Gbagada Phase II, Lagos
Telephone: 0801 7122 6944
Website: http://www.uf-a.com/
Hancock Ogundiya & Partners is a partnership of Civil, Structural Engineers and Project Managers engaged in engineering practice throughout Nigeria. This organization was first established in 1972 as Hancock & Partners, and the office was expanded in 1977 with the formation of Hancock Ogundiya & Partners. The consulting services of the organisation provides a complete design facility from feasibility studies to design and preparation of working drawings and tender documents and the subsequent project site supervision/management.
Address: 33 Glover Street, Banilux Compond Ebute-metta, Yaba, Lagos State
Telephone: +234-1-295-6522
E-mail: info@hancockogundiya.com
Website: https://hancockogundiya.com
Royal HaskoningDHV is an independent international engineering and project management consultancy firm that has been around since the year 1881. They have been working with clients to successfully deliver projects which contribute to improving living circumstances around the world for more than 137 years. The firm has over 6,000 colleagues, spread over 140 countries in the world.
Address: 10 Ondo Street Osborne Estate Phase 1 Ikoyi Lagos
Telephone: +234 818 0817 555
E-mail: info.ng@rhdhv.com
Website: https://www.royalhaskoningdhv.com/en-gb
(13) Morgan Omonitan and Abe Limited
Founded in 1972, MO&A has over 40 years of experience and expertise in providing integrated engineering & development consulting services such as civil & structural engineering, project management and independent expert services to the private & public sectors. MO&A has built a legacy of several successfully executed projects and partnerships with clients and stakeholders. They were behind the Alpha One towers, Eko Atlantic Lagos, Dangote head office building Ikoyi, Access bank head office, and many other developments.
Address: 241, Igbosere Road, Lagos Island, Lagos
Telephone: +234(0)808-913-7683
E-mail: info@moanigeria.com
Website: https://moanigeria.com/
There are hosts of other consulting firms in Nigeria, but we will stop here for now.