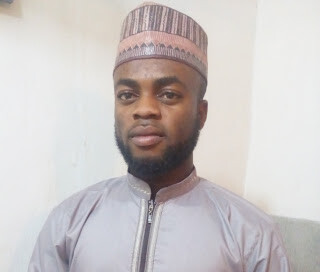 In the month of May, we announced the commencement of Structville Design Competition, where civil engineering students and serving NYSC members from various universities and polytechnics in Nigeria competed for small tokens in the design of reinforced concrete structures. The exercise was aimed at developing the interest of students in Structural Design, and preparing them for excellence in the field of structural engineering. You can view the details of the competition below;


Structville Design Competition for Students

To view the result sheet of the competition, click the link below;

Structville Design Challenge Results

Let us meet the outstanding performers……

1st Position – USMAN UMAR (Ahmadu Bello University, Zaria)
Usman Umar is a 500 level student from the Department of Civil Engineering, Faculty of Engineering, Ahmadu Bello University, Zaria, and he's an indigene of Ankpa LGA, Kogi State, Nigeria. While speaking to Structville during an interview, Usman dreams of becoming a structural engineer with vast experience in both consultancy and construction field, and he is quite willing to work with any consultancy or construction firm.

On what motivated him to study civil engineering, he said,


I grew up with the curiosity of learning the principles which guide the operations of machines and systems. By the time I was in secondary school I already knew I had to go for studying an engineering course. Although I almost opted for electrical engineering while preparing for UTME, the awesomeness in the the construction of structures such as bridges and skyscrapers couldn't let me. So I went for Civil Engineering.
Usman believes that a lot is being taught in Nigerian classrooms, but the technical know-how and the method of teaching adopted by a lecturer determine how much is impacted unto the students. Therefore, he believes that the Nigerian tertiary institutions are doing fairly good, but a lot more should be invested in order to raise the standard higher.

Usman revealed that he has no definite studying pattern, but makes sure that he takes his courseworks seriously, and by consulting a lot of design textbooks and studying the architectural drawings carefully, he was able to do well in the Structville design competition.

So we all at Structville say a big congratulations to Usman Umar once again.

2nd Position – Ogungbire Adedolapo (Osun State University, Osogbo)



Ogungbire Adedolapo Mojed, is a final year Civil Engineering student at Osun State University, Osogbo. He hails from Odo-Otin Local Government, Osun state. It has always been his childhood dream to grow up to become a Civil Engineer.

Adedolapo would like to own his own consultancy firm one day, and he believes that much experience will be needed in order to achieve that. He is aspiring to work with experienced Engineers and gain as much relevant experience as he can after graduating from the university. He is currently on the lookout for opportunities for pre-NYSC internship, and will be rounding off his degree programme by September 2018.

On the state of teaching and learning in Nigeria, he is an advocate of more practical approach to learning. According to him;


I believe a more practical approach will be more welcomed for training Civil Engineering students in the country. We should not only be bound to the theoretical examples that we have in textbooks but relate them to practical applications in Nigeria.
Adedolapo is curious to learn new things, and he flying high academically in his school. He said there was no special approach to the design competition on his own part. As an individual, he prefers self-studying and understanding the concepts behind what he is studying. That has helped him come a long way.

Congratulations Adedolapo once again.

3rd Position – Olajide Bukoye (Federal Polytechnic Offa, Kwara State)




Bukoye, Issa Abiola is a graduate of Federal Polytechnic, Offa in Kwara State. He is currently observing his mandatory National Service in Oyo state. Bukoye boasts of some years of field experience field experience and and have executed some practical designs in his career so far.

According to him,


Civil Engineering has always being my childhood dream not because it's a lucrative job but because I want to make a difference. 70% of science students in high school wants to be a Doctor, but I've never for once dreamt of that because I'm good with numbers and I don't want to waste the talent. I guess Civil Engineering has always been in my blood.
Bukoye believes that the quality of teaching in Nigeria is far from standard, but he is optimistic and hopeful of positive turnarounds. If he were to make changes in Nigeria, he would focus on the education system.


Bukoye is a goal driven person, and loves to take on any challenges because he believes that every challenge is an experience and once done and dusted, it goes to one's achievements archive. After his NYSC program, he plans to secure a job and as well go back to school not just for the certificates but to learn more in the field of civil/structural engineering.
We say a very big congratulations to you Bukoye.