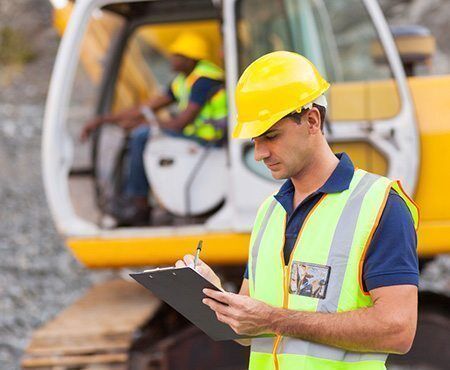 The civil engineering industry is wide and unique. There are different fields in civil engineering such as structures, highway and transportation, water resources, environmental, and geotechnical engineering. Each of these fields appear unique in their own way, but one common thing among them is that there will always be design, and then execution (construction). Therefore, I will describe the two aspects of civil engineering as design and construction. Having experienced both faces of the industry, I can confidently talk about the characteristics of each aspect.
Read Also…
What is site-instruction?
Top civil engineering consultancy firms in Nigeria
A design engineer/consultant
A design engineer deals with lines, shapes, figures, numbers, calculations, regulations, and codes of practice. This is usually done on a paper or on a computer. The final output of a design engineer is a construction drawing or model which is taken to site for execution. Therefore, a design engineer must be technically skilled with good analytical capacity. He should be computer literate, and good with numbers. A knowledge of the requirements of the building code of practice is a must, and he should have the basic ones on his fingertips without consulting any literature. His knowledge in his area of expertise should be vast.
For instance, a structural engineering consultant should be able to talk about the stresses he is expecting in any part of a structure, and the acceptable disposition of reinforcements. A geotechnical engineer on looking at soil report and diameter of a pile should be able to say something about the expected range of safe working load of the pile. A water resources and environmental engineer should be able to stand on his feet and talk about effluent water treatment design of an industry and so many more.
These people are the consultants, and they do not do the dirty job in civil engineering. Since they are mainly office guys, they should always dress smart, and be able to communicate eloquently. Whenever they visit a construction site, it is usually for inspection, supervision, sign-off, or site meetings. Anybody who is not intellectually smart has no business being in consultancy. This is because they are the people that the man on site will call once there is any challenge, and he should be able to say something meaningful while standing on his feet. Construction projects are usually time-bound, and there should be no room for delay from any stakeholder. If the challenge on site is a major one, he should be able to issue the right instruction and then provide the solution in the shortest possible time. This is because he made the design.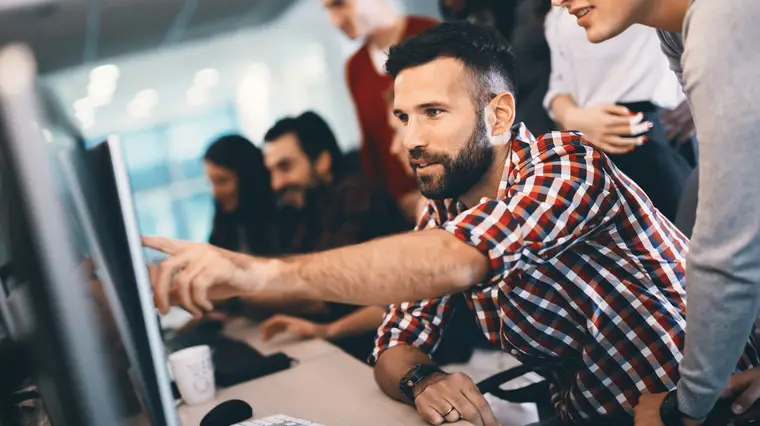 The expected qualities and characteristics of a civil engineering consultant are as follows;
Good communication skills (written and oral)
Strong analytical skills
Sound theoretical knowledge of civil engineering
Good knowledge of latest industry codes and standards
Good computer skills
Ability to make good engineering judgement
Ability to provide technical leadership
Confidence and integrity
Civil engineers who will end up in the design office as consultants usually have a minimum CGPA of 3.5 on a 5.0 scale. This does not mean that people will lower class of degree cannot be consultants if they develop themselves. They are usually mathematically sound, and find topics in structural engineering interesting. They can be software enthusiast, always looking out for the latest engineering software that will make their work easier. Typical consultants may have a hard time adjusting to full time site conditions, especially if they have not had a prior site experience. Furthermore, they can be distracted by designs and other unrelated activities when given a site to manage.
Read Also…
Cement Standards and Applications in Nigeria
How to plaster a block wall
Site engineers/construction managers
A contractor takes over a site after receiving the approved drawings and contractual terms to go ahead and build what the consultant has designed. A site manager deals with a lot of issues that are wider than what a design engineer faces. He is interested in understanding ALL the technicalities in the drawings handed over to him. Building construction drawings comprise of architectural drawings, structural drawings, mechanical drawings, and electrical drawings. He is also expected to have construction methodology document and standard safety policy documents. As a matter of fact, all the 'madness' experienced by people in different professions is experienced by the man on site.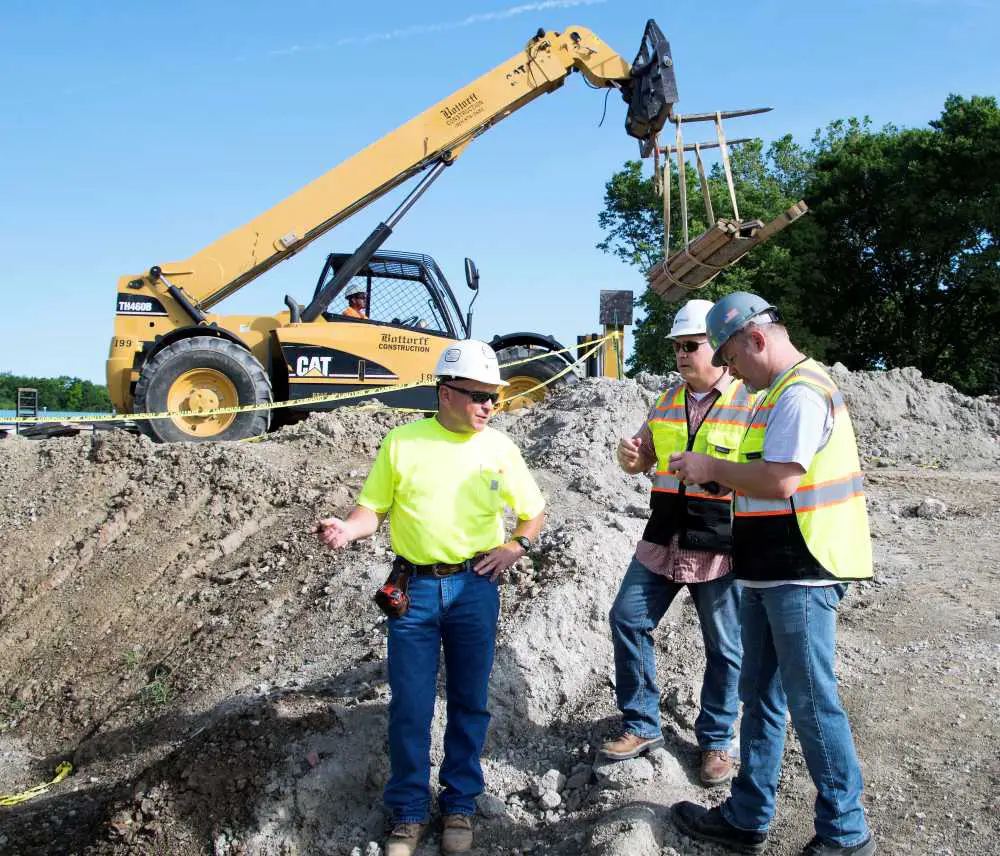 A site manager is always dealing with workers, sub-contractors, logistics, quality control, safety, time, technical accuracy, and general management. While technical ability is the key characteristic of a design engineer, managing people is the key characteristic of a site manager. This is because his success or failure depends on people.
As a result of this, people from other related professions such as architecture, building, and quantity surveying can function satisfactorily as site managers provided they follow instructions. The fundamental ability needed by a site manager is the capacity to read and understand construction drawings properly. Once he can do that satisfactorily, the rest has to do with his leadership and managerial skills. A site engineer is expected to meet his targets, and must always have a working plan of achieving them.
The expected qualities of a site manager are as follows;
Focus and result oriented
Good people management skills
Integrity and resolve to always do the right thing and not cut corners
Good technical ability
Resources management
Good communications skills (written and oral)
Being proactive
Team player
Ability to think ahead
Good organisation and planning skills
Positive vibes and energy
Possession of relevant construction skills and use of common site equipment/tools
The highest technical skill required of a site manager is the ability to produce as accurately as possible, what the consultant has designed. With experience, he can however make suggestions on how the construction can be made better. This however is a function of training. A site manager with background in building or architecture will be more natural with the shell of a structure such as masonry works and finishes, while someone with structural engineering background will be more natural with the core of the structure such as reinforcements, concrete mixes, and formwork. What an architect will call the structural engineering consultant for might not bother someone with civil engineering background.
A site manager must always have an open communication line, and makes a lot of phone calls in a typical day at work. He is meant to coordinate the activities of sub-contractors such as electricians, plumbers, HVAC contractors, carpenters, interior decorators, etc. He is also meant to coordinate logistics and delivery of materials to site. During site meetings and inspections, he is supposed to lead the team around the site, and offer report on the progress of work, his targets, and the challenges they are facing. Typically, a good site manager should see challenges ahead of time and work against them from the onset. However, with the dynamics of a typical construction site, whenever an unexpected challenge comes up during construction, he should rise to the challenge and solve it immediately.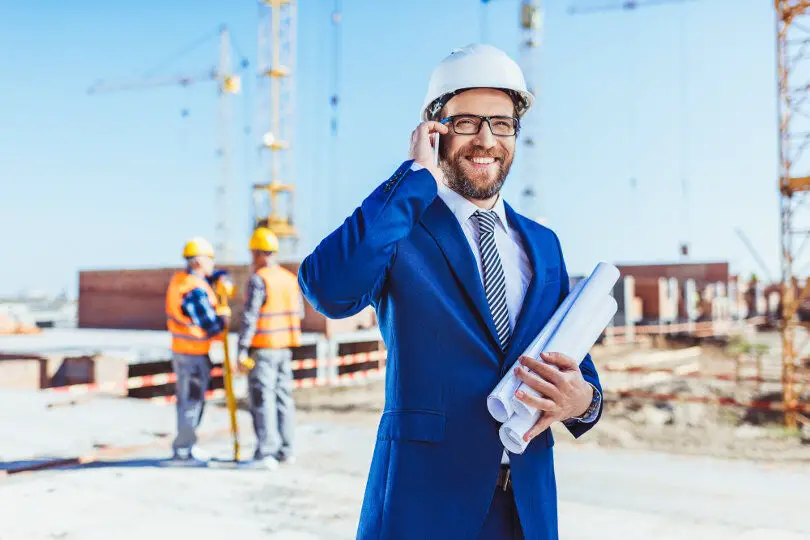 With all these, it is therefore obvious that site managers do not work alone. It is basically about people, and he is meant to offer leadership and direction at all levels. A site manager may not necessarily be a high flying academic guru. The key thing in hiring a site manager should be the person's passion for construction, and his basic training.
A typical site manager doesn't like to do designs, and will prefer to work with someone else's drawing. Making designs during an ongoing project is a distraction for a site manager. A site engineer should be focused on the project a hand, and typically thinks about the project and makes plans for the following day before sleeping. His first activity in the morning could be calling a sub-contractor or supplier to know if he is already on his way to site.
Therefore, recruiters should watch out for the passion of the person they are hiring. Being passionate for either design or construction does not make you less an engineer. Do not fall for the stereotype that you should excel in both; it is not necessarily the true. Design and construction are two special but closely related aspects of engineering. From experience however, people with site experience tend to make better and more efficient design than people without site experience.
Find your passion, monetize it properly, work hard, and live your dream life. God bless civil engineers all over the world.