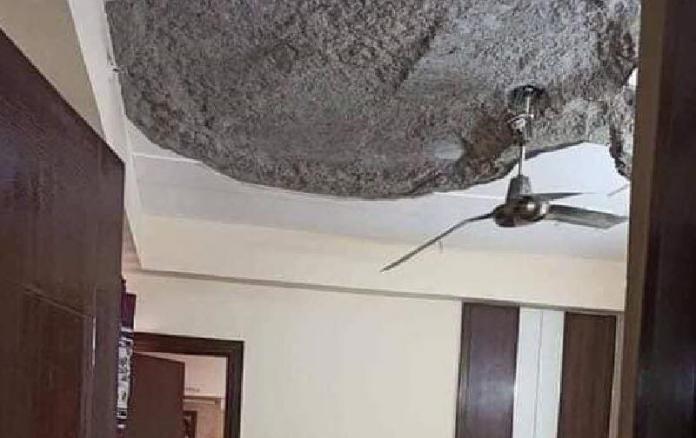 A lot of engineers and builders from all over the world have reacted to the weird partial collapse of a concrete slab in a residential building. The failure was shown in a picture that has been circulating across several civil engineering social media platforms since this week.
In the picture, some section of a concrete slab of an apparently live bedroom spalled off and crashed to the floor of the room in what could have been a life threatening situation. The failure showed no reinforcements, and evidence from the rubble suggested that no reinforcement was provided in the zone that gave way. While half of the section collapsed, the remaining section stayed in place, leaving engineers to wonder what could have led to that pattern of failure.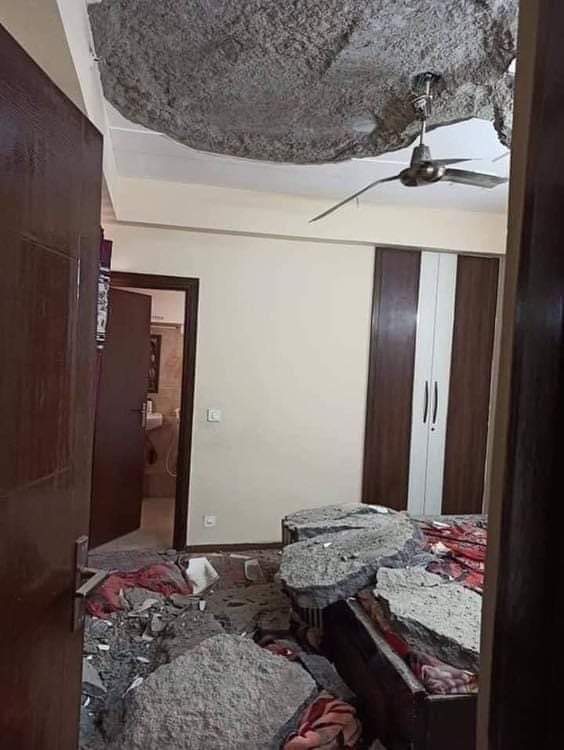 On reacting to the failure, some people said that it is due to poor concrete mixture.
Poor concrete mixture
Segregation caused by poor materials and Inadequate proper mixture of concrete
Some others attributed the failure to lack of reinforcement.
I can't see any reinforcement
Is there bottom reinforcement there?
Another person suggested that the ceiling fan could have been part of the cause of the failure. According to him;
If we critically look at the image, I will say the failure is as a result of weak thick sand-mortar which must have cracked due to vibration force generated from the ceiling fan. I am seeing mortar of up to 100 mm thick without mesh reinforcement. I will recommend that the ceiling fan should be removed.
Someone else attributed it to excess concrete cover as he said;
This is critical the reinforcement cover seems to be 5 inches thick
While there may not be enough data to make proper conclusion, what is your opinion on the cause of the failure?