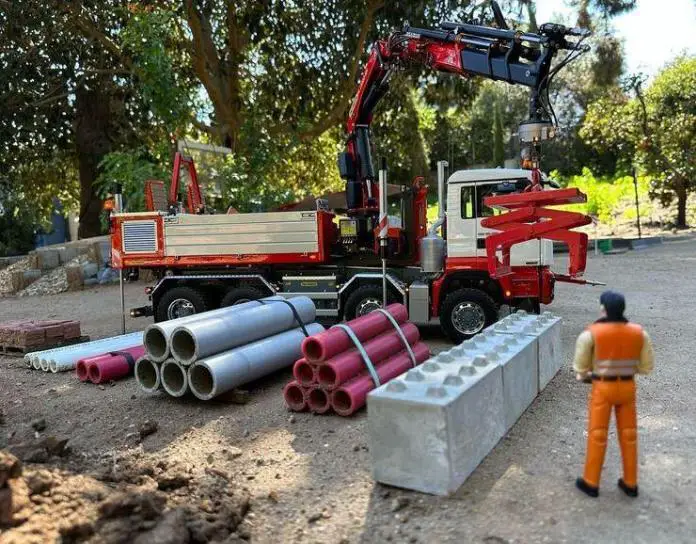 Planning is the key to the successful execution of any construction project. A project take-off plan can be categorized under project initiation and planning management. This is a deliberate and measurable plan set up to strategize, manage and ensure the efficient delivery of the project.
A project take-off plan is set up to review and analyse the ten (10) project management body of knowledge (PMBOK) areas as it relates to the project being undertaken. The project take-off committee are required to evaluate and oversee all the phases of the project end-to-end from initiation to execution and close out of the project.
Portfolio contractors, new companies, or site engineers with no prior experience on how to set up or mobilize to the site after the awarding of a contract always find it challenging, thereby wasting useful project time. The aim of this article is to give some inputs, tips and tools needed to set up or mobilize to site.
Tips for Initiating a Project Take-off Plan
The initial useful steps that are required in the preparation of a project take-off plan are provided below;
Project feasibility study
Many projects fail to achieve proper success because of a lack of feasibility study and not being able to forecast ahead as to why and how a project might succeed or fail.  This study includes but is not limited to awareness of the project team to the following important indicators;
Socio-economic factors or conditions
Demography
Labour rate and material rate in the construction area
Availability of materials within the construction area
Environmental conditions in the dry and rainy season
Topography of the site,
The security situation in the area
Behavioural characteristics of the locals
Availability of important machines, tools, personnel,
Availability and rate of rent for personnel during the project, etc
At the end of these studies, the contractor will be equipped with many intelligence data gathering to position the project for success.
Appointment of a project team
This includes Engineers, Quantity surveyors, architects, Project Managers, etc. The team are appointed and their roles and responsibilities are defined as well as the organograms to be used on the project site.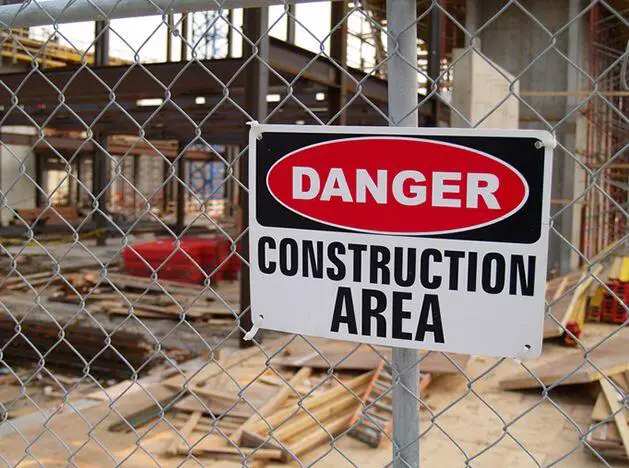 Sourcing of Artisans and Craftsmen:
It is also important to source artisans and craftsmen like iron benders, carpenters, masons, and labourers who are very key to the success of any project.
Review and analysis of the Bill of Engineering Measurement and Evaluation (BEME), Bill of Quantity (BOQ), drawings, notes and schedule: This activity should be carried out in order to come up with different documents like Project deliverables, labour and material bills, the scope of work, work breakdown, work plan, and programme of work of different items of work towards achieving a fast track and value engineering approach to the project.
Setting out details and bar bending schedule:  
For clarity in the arrangement of the elements of the construction, and not to waste time during the substructure stage or at any setting out stages, setting out details in the form of a drawing should be done. Also, before reinforcement cutting, bending, fixing, and placement, a bar bending schedule should be prepared. It is important that the bending schedule take into account offcuts and wastes so that procurement will not be done twice.
Design of program of work with respect to contract duration: Project time starts counting immediately after taking possession of the site. Many projects encounter difficulties because no timelines were established that guide the construction operations. This can be avoided by creating a program of work at the planning stage of the project. A program of work assigns a timeline to all project activities/tasks to ensure project deadlines are met.
Informing the consultant/client of award and mobilization to site: This activity falls under project stakeholder management. All stakeholders should be informed prior to taking possession of the site to avoid any conflict from the stakeholders. All required contract documents and approvals should be obtained. Thereafter, official possession of the site by the contractor is established.
Site safety planning: The site layout, convenience points, muster points, safety signs and symbols, and personal protective equipment (PPE) should be procured and commissioned where necessary.
Procurement of Project Vehicle: A project vehicle always comes in handy to help project logistics and procurement management.
Appointment of guards and a storekeeper: The issue of project site security is a very important aspect that must be on all project manager's watch lists. Inventories and materials must be properly safeguarded. How and when materials come into the site, the quantity delivered, and how they are utilised should be properly recorded by the storekeeper.
Site clearing: Depending on site condition, site clearing is done manually or by mechanical means using machines. E.g. JCB backhoe or Bulldozer.
Construction of site office, store, cafeteria and temporary perimeter fencing: Depending on the anticipated duration of the project, site offices, store, and cafeteria can be constructed using different materials. Some of the popular materials are timber, roofing zinc; sandcrete blocks; polystyrene; or steel. There are also portable cabins and containers that can be refurbished and converted to a site office.
Project billboard: Project billboards give more branding and visibility to the project site. It contains important information like the project title, project address, project number (contract number), project approval details, name of the contractor, name of consultants, name of client, etc.
Borehole construction and water storage tank: The availability of potable water is essential for all sites. The project team should make concerted efforts to ensure that potable water is available for running the site. Water is required for construction works, cleaning, and human consumption. Essentially, all wet works require water at one stage or the other.
Office and store administration: Provision for tools to be used in the administrative aspect of the project site includes- pen; pencil; masking tape; chairs; tables; generator; fan; board (for pasting pictures, drawings, schedules, instructions and program of work); laptop; calendar; notepad; keys; chains; coffee; refrigerator; stapler; pin; calculator; envelopes; instruction booklet; weather booklet; visitors' booklet; requisition/purchase order booklets, etc.
Procurement: At this stage, the major stockpiling of site inventories starts in earnest. This procurement is done at different stages of the project depending on the scale and scope of the projects.
For a building project, some of the necessary materials include but are not limited to materials and equipment like;
cement
sand
gravel
reinforcement bars
binding wire
marine board
planks
1″ x 3″, 2″ x 3″ and 2″ x 4″ timber
Nails of different sizes and types
A toolbox of pliers, screwdrivers, spanners, cutters, wrenches, etc
buckets and head pans
water hose
chisels and hammers
paint and brush
concrete mixer
shovel and spade
poker vibrator
wheelbarrow
pumping machine
generator and fuel can
acrow props or bamboo
perry beam
spirit and water levels
lines
Digger
plumb bob
rammer
mechanical and electrical materials (e.g extension cables and boxes)
slump cone and mould for concrete test
caution tape
blocks
a blue line and blue
dumpy level
laser light equipment for horizontal and vertical control
crane
Damp-proof membrane (DPM)
hardcore
fabrics (BRC wire mesh)
setting out materials and tools (builders rope, measuring tape (10m and 50m iron tape), 2×3 wooden and 12mm iron peg, 1 x 2 profile board, builder square, spirit level, markers, masking tape, 2'' and 3'' nail, hammer etc.)
camera for taking site pics for project progress and presentation
safety gadgets (first aid box, safety boots, jacket, helmets and signboard).
Note that some of these items must be tested and approved before any bulk purchases.
Conclusion
From the foregoing, the contractor or site engineer will increase in confidence and knowledge of some of the things requires during a project take-off plan. This plan is not a one size fit all approach and it is to be used where it is applicable. It is intended to familiarize the project team with the preparation of a basic take-off plan for a building site in Nigeria and also, to serve as a checklists before mobilization to the site. The plan should be documented in a report-like format for proper review and reference in the future.