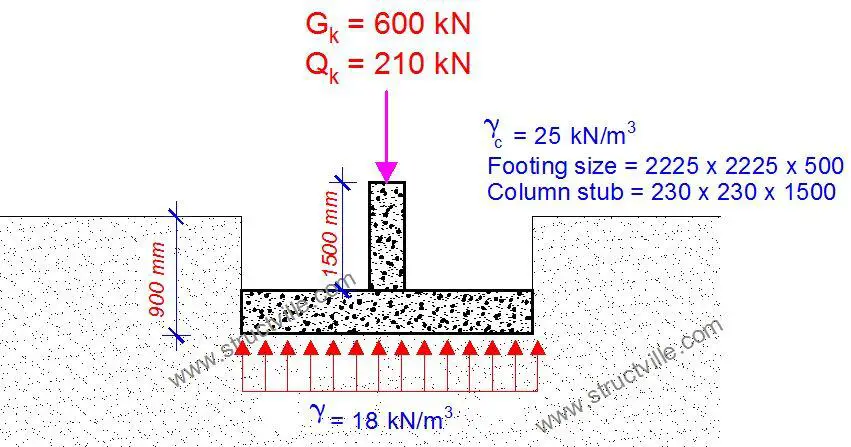 The 2225 mm x 2225 mm pad footing shown above is meant to support a 230 x 230 mm column from the superstructure of a building. The characteristic dead and imposed loads on the column are 600 kN and 210 kN respectively, excluding the weight of the column stub. Making use of your personal engineering judgment, kindly answer the following questions using the information provided;
(1) Will you accept the size of the pad footing provided if the verified allowable bearing capacity of the soil is 175 kN/m2?
(2) What is your calculated value of the total service load for determining the footing dimensions?
(3) What informed your decision? Did you make any assumptions?