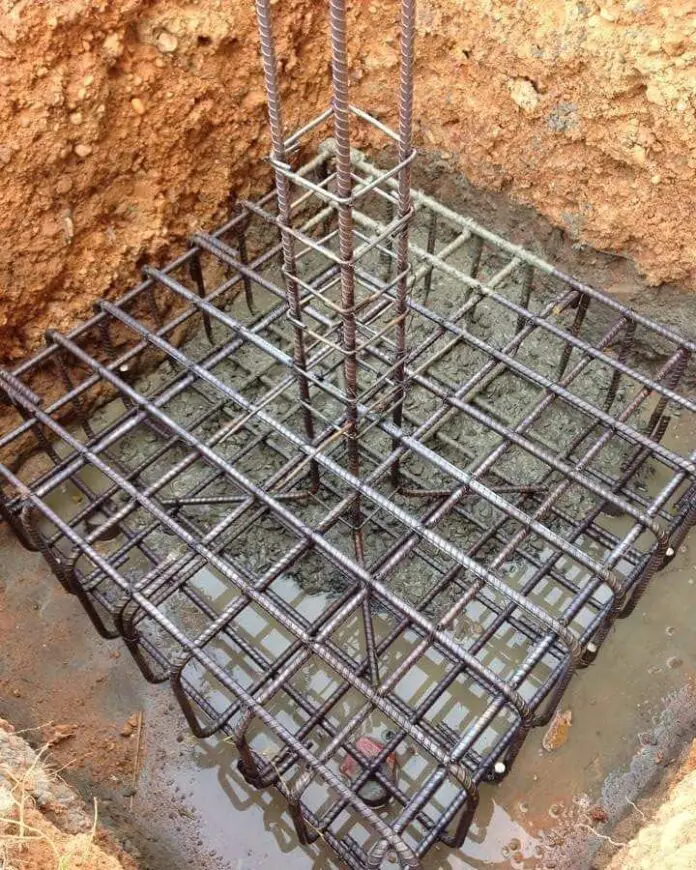 Is there any practical loading condition or analysis of isolated column base (pad foundation) that will require the provision of top and bottom reinforcement as shown in the picture above?
When rigid pad foundations are subjected to eccentric loading, the base pressure distribution becomes either trapezoidal or triangular instead of uniform (rectangular). Any condition that leads to negative pressure (tension) in the soil usually calls for a geometric redesign of the column base size.
Under which condition can top and bottom reinforcement be required in an isolated pad footing then? Let us know in the comment section.