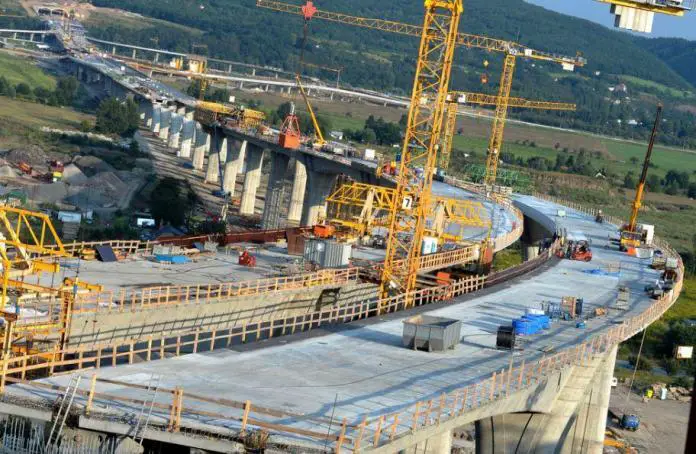 Innovations, developments, and advancements in the civil engineering industry are primarily driven by research. Researches from scholars in different academic institutions, research institutes, and the industry are subjected to rigorous peer review before they are accepted and published in high ranking reputable journals. They are usually published as open access or closed access (standard subscription) journals.
Open access journals are journals that are publicly accessible to anyone. At Structville Integrated Services, we are interested in advancing civil engineering knowledge, and keeping civil engineers abreast of the latest industry standards, developments, and discoveries. Therefore, we have compiled a list of open access research articles by reputable journals for the month of January 2021. The list is not exhaustive and can never be. However, you can visit the website of the journals listed for more articles.
Read Also…
List of Reputable Journals in Geotechnical Engineering
Any of the topics below that is of interest to you can be downloaded from the journal's server by following the hyperlink provided on the title of the paper.
Open Access Civil Engineering Research Articles
Title: The post-installed screw pull-out test: Development of a method for assessing in-situ concrete compressive strength
Authors: Salam Al-Sabah, Shah Nur Alam Sourav, Ciaran McNally
Publisher: Elsevier – Journal of Building Engineering, Volume 33, 2021, 101658
Title: Durability characteristics of high and ultra-high performance concretes
Authors: Muazzam Ghous Sohail, Ramazan Kahraman, Nasser Al Nuaimi, Bora Gencturk, Wael Alnahhal
Publisher: Elsevier – Journal of Building Engineering, Volume 33, 2021, 101669
Title: A detailed view on the rebar–to–concrete interaction based on refined measurement techniques
Authors: Raffaele Cantone, Miguel Fernández Ruiz, Aurelio Muttoni
Publisher: Elsevier – Engineering Structures, Volume 226, 2021, 111332
Title: Parametric analyses and feasibility study of moment-resisting timber frames under service load
Authors: Aivars Vilguts, Haris Stamatopoulos, Kjell Arne Malo
Publisher: Elsevier – Engineering Structures, Volume 228, 2021, 111583
Title: Incorporation of pre-existing cracks in finite element analyses of reinforced concrete beams without transverse reinforcement
Authors: Mattias Blomfors, Carlos G. Berrocal, Karin Lundgren, Kamyab Zandi
Publisher: Elsevier – Engineering Structures, Volume 229, 2021, 111601
Title: Experimental Study on Mechanical Properties of Reinforced Soil Interface under Dry-Wet Cycle
Authors: Liang Huang, Wenbo Ma, Yujie Hou, Bo Wang, and Jiahua Zhu
Publisher: Hindawi – Advances in Civil Engineering, Volume 2021 |Article ID 8874655 
Title: Research on Corrosion Damage and Bearing Characteristics of Bridge Pile Foundation Concrete under a Dry-Wet-Freeze-Thaw Cycle
Authors: Zhongju Feng, Jianwei Huo, Haibo Hu, Ruixin Zhao, Fuchun Wang, Guan Jiang, Xianhua Yao, Tie Li, Zhenyu Song
Publisher: Hindawi – Advances in Civil Engineering, Volume 2021, Article ID 8884396
Title: Intelligent Vehicle Automatic Stop-and-Go Task Based on Humanized Learning Control Model
Authors: Tianjun Sun, Zhenhai Gao, Fei Gao, Tianyao Zhang, Di Ji, Siyan Chen
Publisher: Hindawi- Advances in Civil Engineering, Volume 2021, Article ID 8867091
Title: An Accurate Numerical Model Simulating Hysteretic Behavior of Reinforced Concrete Columns Irrespective of Types of Loading Protocols.
Authors: Lee, C.S., Han, S.W.
Publisher: Springer – International Journal of Concrete Structures and Materials  Volume 15, Article No 5 (2021)
Title: Toward Structural Health Monitoring of Civil Structures Based on Self-Sensing Concrete Nanocomposites: A Validation in a Reinforced-Concrete Beam.
Authors: Castañeda-Saldarriaga, D.L., Alvarez-Montoya, J., Martínez-Tejada, V. et al.
Publisher: Springer – International Journal of Concrete Structures and Materials  Volume 15, Article No 3 (2021)
Title: Offshore Wind Turbine Foundations
Authors: Amin Barari, Britta Bienen, Domenico Lombardi, Shinji Sassa
Publisher: Elsevier – Soils and Foundation, 2021 https://doi.org/10.1016/j.sandf.2020.12.004
Title: Study on the ultimate bearing capacity of a strip footing influenced by an irregular underlying cavity in karst areas
Authors: Lianheng Zhao, Shan Huang, Zhonglin Zeng, Rui Zhang, Gaopeng Tang, Shi Zuo,
Publisher: Elsevier – Soils and Foundations, 2021, https://doi.org/10.1016/j.sandf.2020.09.011
Title: Reliability-based design for earth-fill dams against severe natural disaster events
Authors: Shin-ichi Nishimura, Toshifumi Shibata, Takayuki Shuku,
Publisher: Elsevier – Soils and Foundations, 2021 https://doi.org/10.1016/j.sandf.2020.09.004
Title: Numerical analysis of static behavior of caisson-type quay wall deepened by grouting rubble-mound. 
Authors: Nguyen, AD., Kim, YS., Kang, GO. et al.
Publisher: Springer – International Journal of Geo-Engineering 12, 1 (2021). https://doi.org/10.1186/s40703-020-00130-3
Title: Application and Analysis of Machine Learning Algorithms for Design of Concrete Mix with Plasticizer and without Plasticizer
Authors: Pandey Shivam, Kumar Veerendra, Kumar Pawan
Publisher: Journal of Soft Computing in Civil Engineering, Volume 5, Issue 1, 2021
Title: Optimizing Reinforced Concrete Cantilever Retaining Walls Using Gases Brownian Motion Algorithm (GBMOA)
Authors: Mehdi Shalchi Tousi, Mahmoud Ghazavi, Samane Laali  
Publisher: Journal of Soft Computing in Civil Engineering, Volume 5, Issue 1, 2021
Title: Bifurcation analysis of shear band in sand under true triaxial conditions with hypoplasticity
Authors: Wei Zhang, Shun Wang, Yang Wu, Wei Wu
Publisher: John Wiley and Sons Ltd – International Journal for Numerical and Analytical Methods in Geomechanics (2021) – https://doi.org/10.1002/nag.3185
Title: An innovative approach for high-performance road pavement monitoring using black box
Authors: Monica Meocci, Valentina Branzi, Andrea Sangiovanni 
Publisher: Springer – Journal of Civil Structural Health Monitoring (2021) https://doi.org/10.1007/s13349-020-00463-8
Title: A Qualitative Study on Providing Alternative Solutions for Handling the HSR Passenger's Luggage
Authors: Lok Pan Lo, Marin Marinov, Bernhard Rüger 
Publisher: Springer – Urban Rail Transit (2021) https://doi.org/10.1007/s40864-020-00139-y
Title: Effects of Plastic Waste Materials on Geotechnical Properties of Clayey Soil
Authors: Hussein Jalal Aswad Hassan, Jabar Rasul, Maleaha Samin 
Publisher: Springer – Transportation Infrastructure Geotechnology (2021) https://doi.org/10.1007/s40515-020-00145-4
Title: Glass-paper-laminates: Examination of manufacturing methods, properties and discussion of potentials
Authors: Robert Götzinger, Maximillian Hill, Samuel Schabel, Jens Schneider 
Publisher: Springer – Glass Structures & Engineering (2021) https://doi.org/10.1007/s40940-020-00144-4
Title: An Optimization Algorithm for Exponential Curve Model of Single Pile Bearing Capacity
Authors: Hongmei Ma, Cheng Peng, Jinying Gan, Yonghong Deng 
Publisher: Springer – Geotechnical and Geological Engineering (2021) https://doi.org/10.1007/s10706-020-01663-1
Title: Analysis of the Behaviour of Very Slender Piles: Focus on the Ultimate Load
Authors: Michele Placido, Antonio Gatto, Lorella Montrasio 
Publisher: Springer – International Journal of Civil Engineering Volume 19:145–153 (2021)
Title: Numerical stability analysis of arch-supported membrane roofs
Authors: Dezső Hegyi
Publisher: Elsevier – Structures Volume 29 (2021): 785-795
Title: Partial factor for local buckling of welded box sections
Authors: B. Somodi, B. Kövesdi, T. Hornyák
Publisher: Elsevier – Structures Volume 30 (2021): 440-454
Title: Accelerated Construction of Urban Intersections with Portland Cement Concrete Pavement (PCCP)
Authors: Kamran M.Nemati, Jeff S.Uhlmeyer
Publisher: Elsevier – Case studies in Construction materials (2021) https://doi.org/10.1016/j.cscm.2021.e00499
Title: Repair of corroded self-compacted reinforced concrete columns loaded eccentrically using carbon fiber reinforced polymer
Authors: Nabil Al-Akhras, Mohammed Al-Mashraqi
Publisher: Elsevier – Case studies in Construction materials (2021) Volume 14
Title: Reliability analysis and formula adjustment for shear capacity of concrete shear walls
Authors: Xiaolong Tong, Fumin Chen, DeguoZeng
Publisher: Elsevier – Case studies in Construction materials (2021) Volume 14 https://doi.org/10.1016/j.cscm.2020.e00484
Title: Factors influencing the performance of rebound hammer used for non-destructive testing of concrete members: A review
Authors: Hemraj R.Kumavat, Narayan R.Chandak, Ishwar T.Patil
Publisher: Elsevier – Case studies in Construction materials (2021) Volume 14 https://doi.org/10.1016/j.cscm.2021.e00491
Title: Built environment and early infection of COVID-19 in urban districts: A case study of Huangzhou
Authors: Bo Li, You Peng, He He, Mingshu Wang, Tao Feng
Publisher: Elsevier – Sustainable Cities and Society, Volume 66, 2021, 102685
Title: On the sustainability of electric vehicles: What about their impacts on land use?
Author: Francesco Orsi
Publisher: Elsevier – Sustainable Cities and Society, Volume 66, 2021, 102680
Title: Prediction of the autogenous shrinkage and microcracking of alkali-activated slag and fly ash concrete
Authors: Zhenming Li, Tianshi Lu, Yun Chen, Bei Wu, Guang Ye
Publisher: Elsevier – Cement and Concrete Composites, Volume 117, 2021, 103913
Title: Seismic design of non-dissipative embedded column base connections
Authors: Hiroyuki Inamasu, Amit M. Kanvinde, Dimitrios G. Lignos,
Publisher: Elsevier – Journal of Constructional Steel Research, Volume 177, 2021, 106417
Title: A framework to automate the design of digitally-fabricated timber plate structures
Authors: Aryan Rezaei Rad, Henry Burton, Nicolas Rogeau, Petras Vestartas, Yves Weinand
Publisher: Elsevier – Computers & Structures, Volume 244, 2021, 106456
Title: Numerical limit analysis-based modelling of masonry structures subjected to large displacements
Authors: A. Iannuzzo, A. Dell'Endice, T. Van Mele, P. Block
Publisher: Elsevier – Computers & Structures, Volume 242, 2021, 106372